Top 5 Hair Color Trends for Fall 2019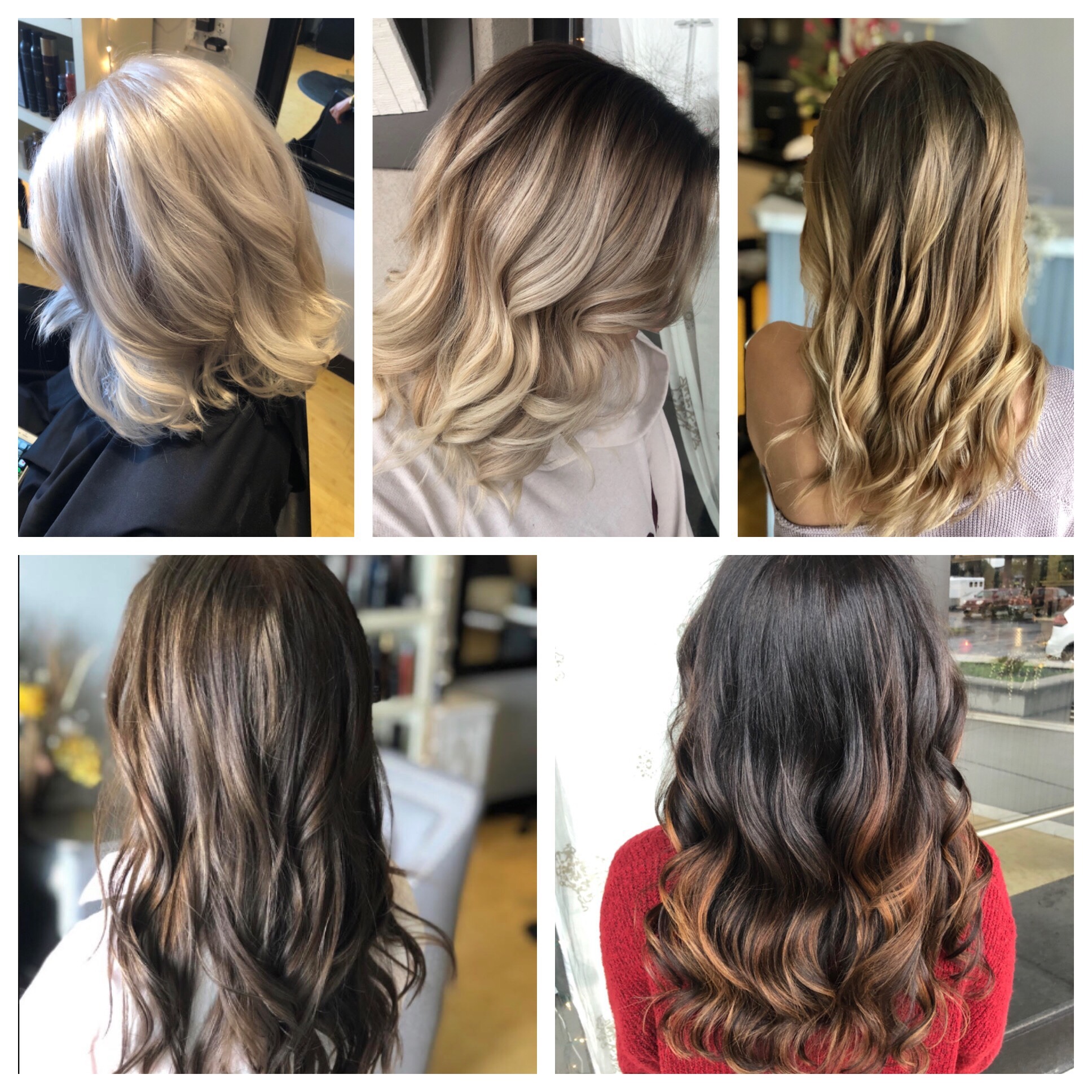 Bozeman, MT- Fall is here, well, it seems we skipped fall and went straight to winter in Bozeman! As the seasons change, wardrobes change, you might be feeling the urge to change your look too. Some clients like to make subtle changes when crossing over to a new season while others like to be bold.
Here are some popular colors we're seeing this fall:
Rich Brown: Brown can work on almost any skin tone and with highlight and ombré options, our stylists can help you find just the right color that is classically rich and endlessly beautiful.
Cool Chocolate: If you have warm undertones, cool brown shades like chestnut, dark chocolate and dark auburn will look great on you.
Golden Blonde: A golden blonde hair color is a multi-tonal hair color that is a mixture of honey, golden, and buttery tones of blonde, a solid starting point for anyone who is new to honey tones.
Icy Platinum: Platinum color is on the cooler end of the spectrum with icy blondes and smoky hues. For many, it's the next step after golden blonde. Platinum hair is that exact balance of glamour yet laid back.
Shadow Roots: Shadow roots allows your natural color to shine through from the beginning as part of the color job or roots of a different color are created with dye. It's also a way to preserve the naturalness of the melted colors and try a shadow root coloring technique.
These are some of the popular color trends we're seeing this season. Our stylists love helping you find your next look so if you're thinking of trying something new, consult with one of our team members!
You can book your next appointment online or call: 406-570-7071